Your partner in dementia care in Elgin, Middlesex and Oxford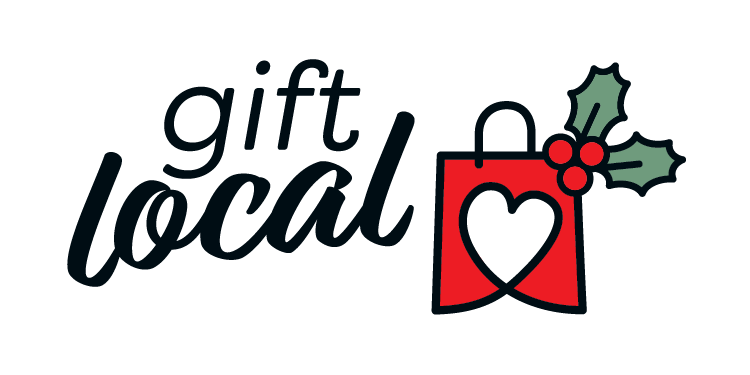 Support local people living with dementia while supporting local businesses.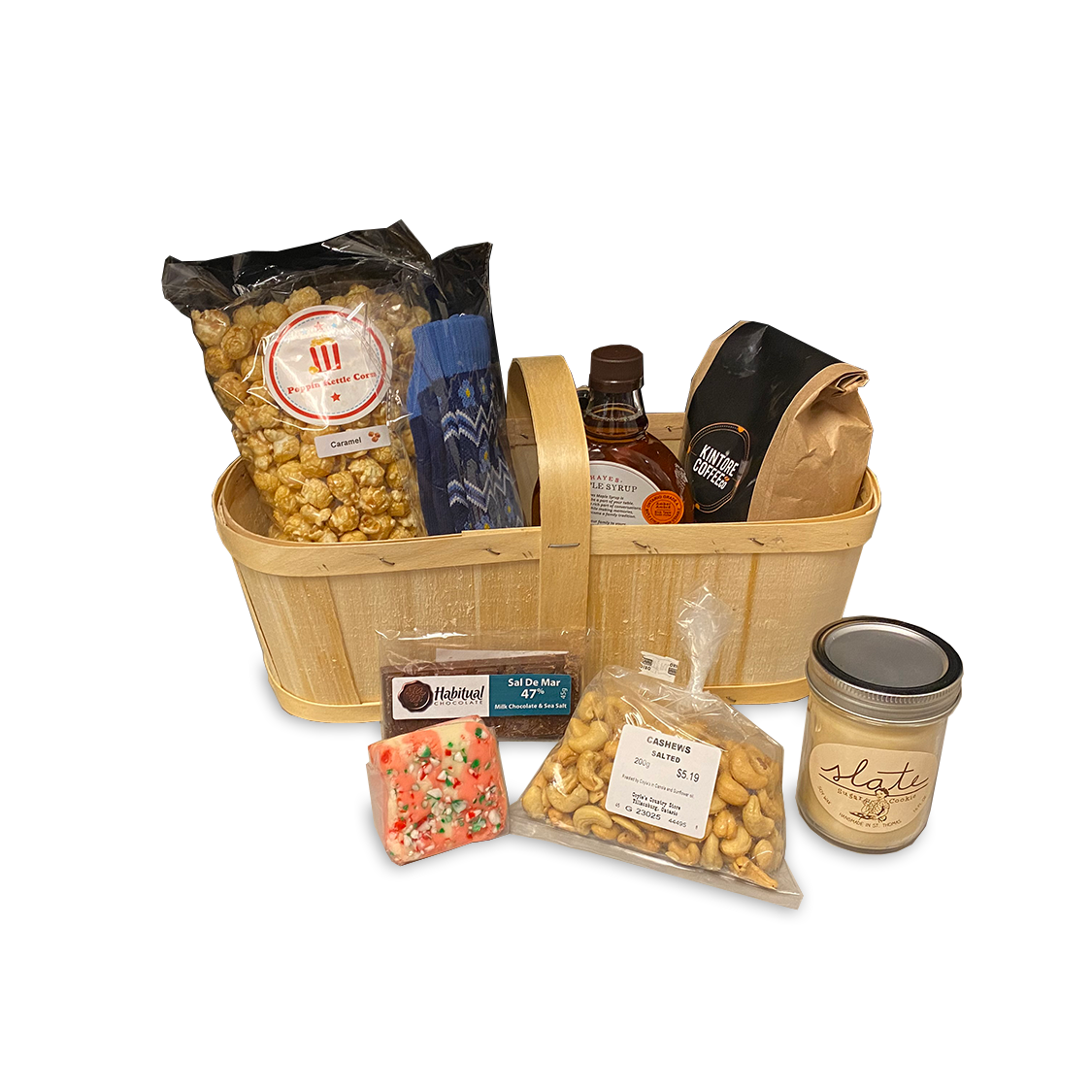 Ultimate Cozy Comforts Holiday Basket – $100
Habitual Chocolate – Milk Chocolate and Seasalt Bar
Sugar Cookie Candle Slate (8oz)
Alzheimer Society Socks
Small Batch Poppin Kettle Caramel Corn
Coyles Cashews (230g)
Hayes Maple Syrup (250ml)
Coyles Candycane Fudge
Medium Roast Rustic Blend Coffee (250g) Kintore Coffee
A Donation Has Been Made in Your Honour Tag
A $50 Tax Receipt for the Purchaser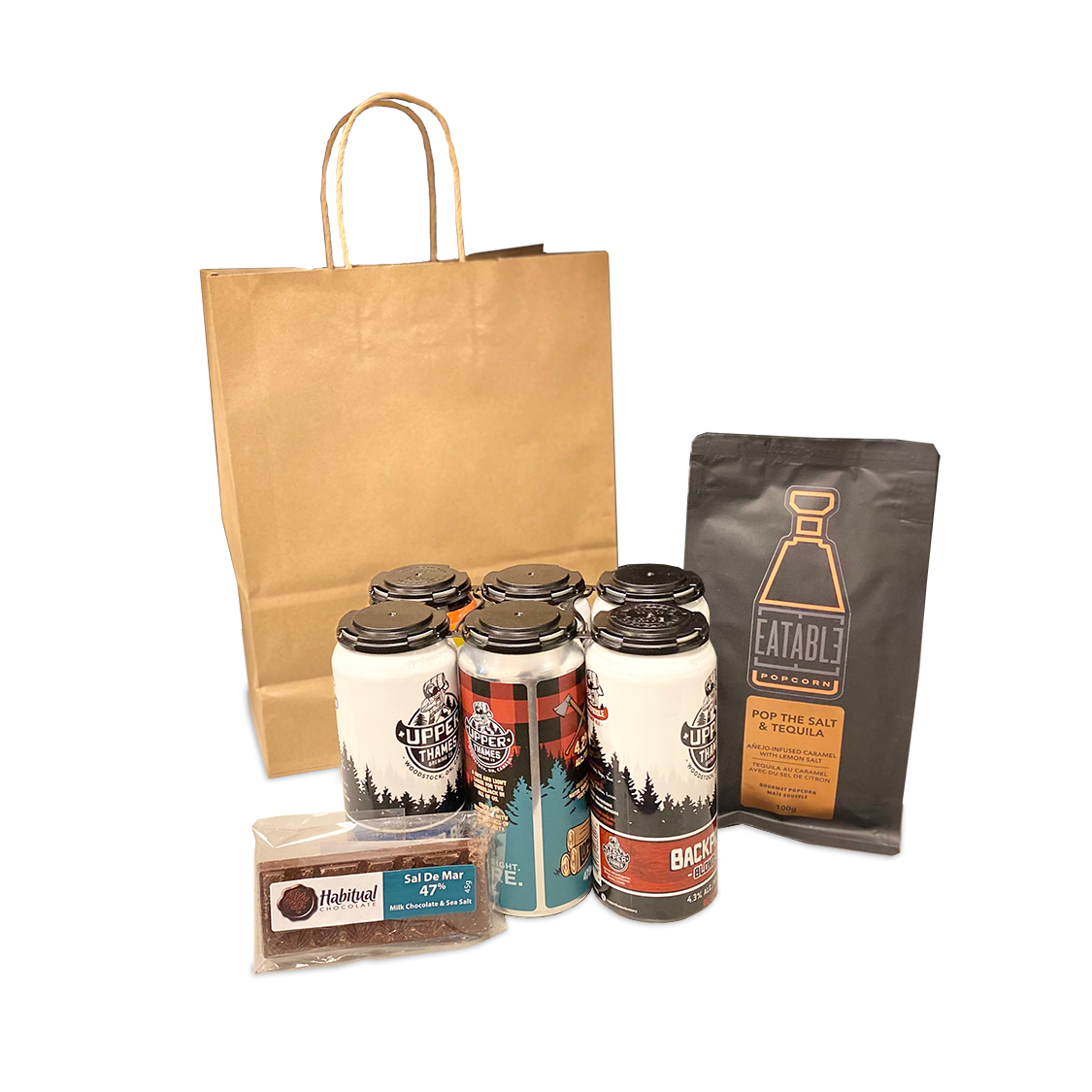 Craft Beer Gift Bag – $50
Voucher for Holiday 6-pack at Upper Thames Brewing *only redeemable at Upper Thames Brewing Company (225-9 Bysham Park Dr Woodstock, ON)
1 bag Caesar flavoured Eatable popcorn (100g)
Habitual Chocolate 75% Dominican Dark chocolate
A Donation Has Been Made in Your Honour Tag
A $25 Tax Receipt for the Purchaser
Don't delay, order by December 1st.
Limited quantities available.
It's a Win-Win-Win!
Win! We do the shopping for you!
Win! Local Businesses are being supported through your purchase.
Win! All funds support local people living with dementia.
Purchasers will receive a charitable tax receipt for 50% of the purchase price. A tag indicating a donation has been made in honour of the recipient is included in each bag or basket.
Shipping not available, gift baskets will be available for pickup 8:30AM – 4:30PM on December 14 and 15 or 10:00AM – 12:00PM December 18 at the Alzheimer Society Southwest Partners offices in St. Thomas, London and Woodstock.