Alzheimer Foundation Southwest Partners
The mission of the Alzheimer Foundation is to raise and grant philanthropic funds that enable the Alzheimer Society Southwest Partners to pursue excellence in programs, services and research.
Through donor support, the Foundation contributes to breakthrough research initiatives, vital programs and services, and compassionate care at the Alzheimer Society Southwest Partners.
Since we receive less than 40% of our funding from the Ministry of Health and Long-Term Care. We are dependant upon and grateful of the financial support of our donors and funders without which we couldn't offer the wide array of programs and services made available to our clients at no or minimal cost.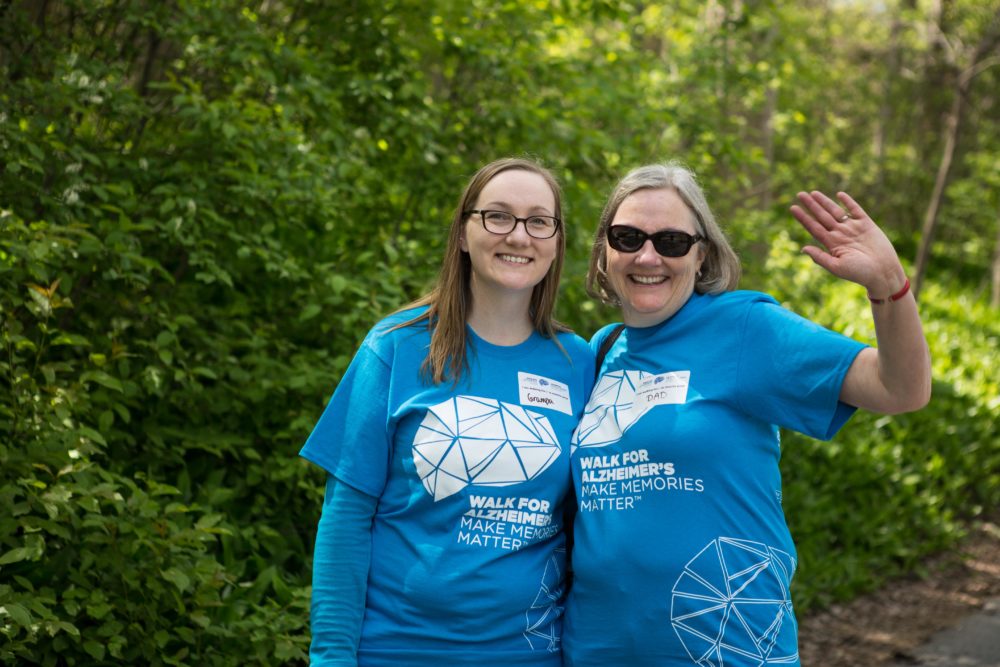 Your gift can also be made over the phone at 519-680-2404 or via mail at:
Alzheimer Foundation Southwest Partners
435 Windermere Road
London, ON N5X 2T1
Make a Gift to Research
The Alzheimer Foundation Southwest Partners is committed to promoting excellence in research into Alzheimer's disease and other dementias. We support projects at the local, provincial and national level that will significantly advance scientific and clinical knowledge and improve the quality of life for those with the disease and their caregivers.
See what projects our funded Researchers are working on:
Hope for the Future Fund
The Hope for the Future Fund has been established as an endowed fund for the Alzheimer Foundation Southwest Partners. Income generated by the fund goes towards research, education and support programs. Money directed to this fund can be in memory of someone, with the assurance that it will continue to provide funding for ALZSWP programs and services on an ongoing basis. This means that a gift to Hope for the Future in memory of your loved one becomes a lasting, permanent legacy.
Planned Gifts
Planning your estate can ensure that your retirement needs are met, and that loved ones will be adequately provided for. In addition, a gift to the Alzheimer Foundation Southwest Partners in your will ensures lasting support for years to come. A planned gift can also offer methods of reducing the cost of estate taxes.
There are a variety of options for planned giving, including:
Bequests
By including a charitable gift in your will to ALZSWP – you can be our Super Hero and help us fight dementia!
Over 50% of Canadians do not have a Will. By taking action and creating or updating your Will and Powers of Attorney, you will protect your family, your assets, save taxes and help in the fight against dementia. Your planned gift could be a bequest, gift of securities, gift of life insurance, major gift or other assets.
Benefits of Planned Giving include:
Save on taxes
Customized giving based on personal and financial circumstances
Donation is made from assets, not current income
Gifts are planned today for future distribution
Planned giving is easy to arrange with help from your financial or estate advisor
Click here to download our fact sheet on Planned Gifts and Benefits.
Life Insurance
By naming the Foundation as the beneficiary of a life insurance policy you can give a substantial gift without a substantial cost. Income tax receipts are issued for the premiums paid each year. Proceeds are paid directly to Foundation and donors leverage their premium payments into a larger legacy.
Click here to download our Gifts of Life Insurance fact sheet
Gifts of Securities
Donating publicly traded securities is a tax-smart way to support the Alzheimer Society Southwest Partners programs and services. Listed securities are considered immediate gifts and include stocks, bonds, bills, mutual funds, warrants and futures that are traded on approved stock exchanges. A tax receipt will be provided for the value of your donation and you will not be subjected to any capital gains tax.
Click here to download our Gifts of Securities fact sheet.
Click here to download our Securities Transfer form for Financial Advisors
Please contact Leslie Rand, Fund Development Manager: [email protected] or 519-680-2404 ext 230 for more information on making a planned gift.
With all planned gifts, the Alzheimer Foundation Southwest Partners recommends that you seek professional advice to ensure your financial goals are considered, your tax situation reviewed, and your planned gift tailored to your circumstances.
Quick Links to our available support programs and information: