Ways to Give to Alzheimer Society Southwest Partners
There are many ways for an individual, group or business to support the Alzheimer Society London & Middlesex. Donations, fundraising and event hosting all make an ongoing difference in the lives of those living with dementia.
Impact of Your Gift
AlzSWP only receives approximately 30% of our funding from the Ministry of Health and Long Term Care – leaving the remaining 70% to be raised through community donations, fundraising and support. Your generosity is the reason we are able to do what we do. Without the support of our sponsors, donors, volunteers and community partners, we would not be able to continue to provide support and services for local families living with dementia.
Every gift is able to make a difference in the lives of local families living with dementia. We have many different ways to show your support to fit the level of engagement you wish to have within the society.
A $100 gift will provide five new books designed specifically for people with dementia. These books would be added to our Resource Library, allowing clients to reap the cognitive benefits and enjoyment of reading, even as the disease progresses.
A $250 gift will allow four clients to attend Artful Minds or other social recreation programs, providing socialization and a creative outlet for clients and respite time for caregivers.
A $500 gift will cover the cost for six caregivers to participate in a First Link education series, gaining valuable information and strategies to support their loved one.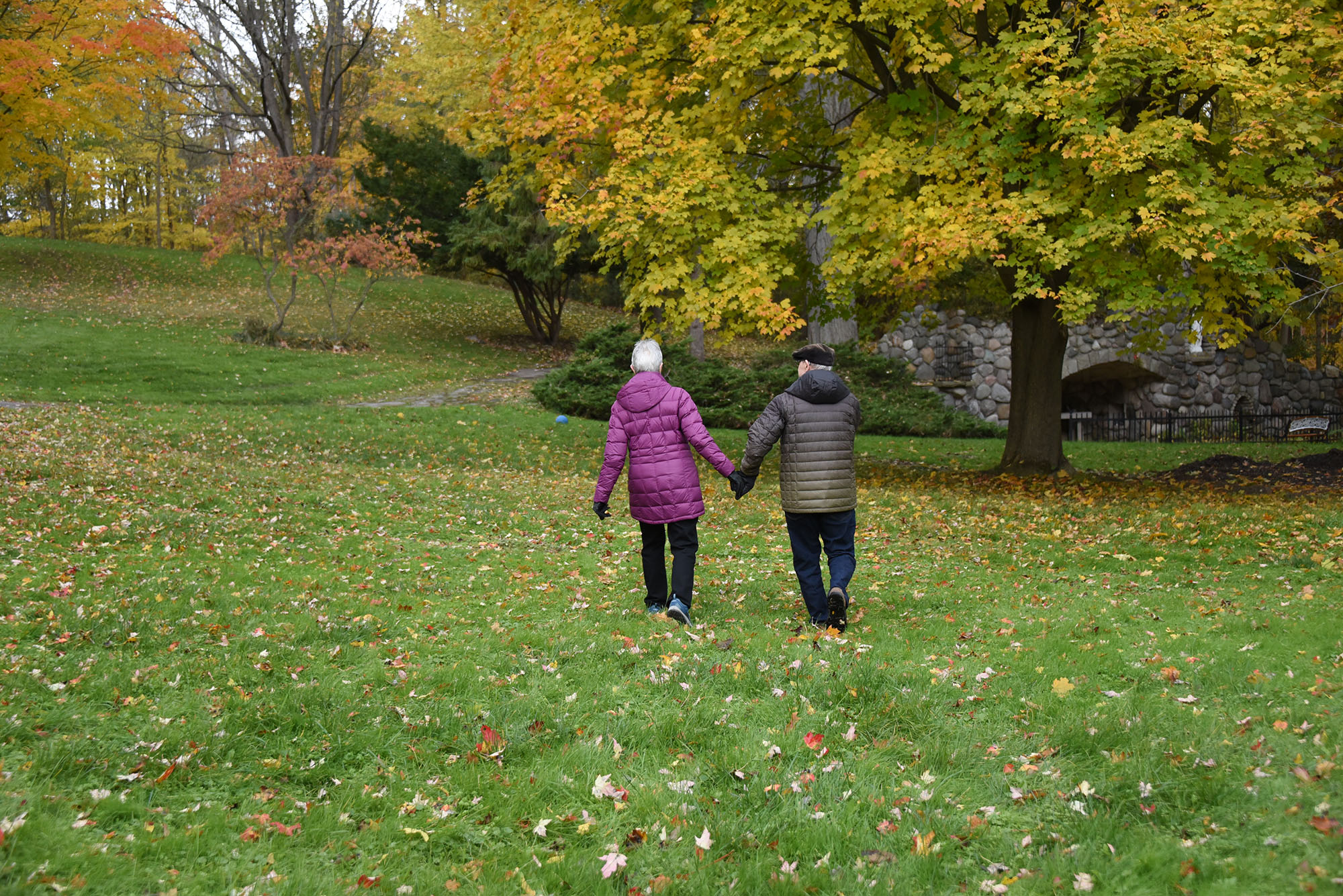 Contact:
For more information about ways to give to Alzheimer Society Southwest Partners, please contact:
Leslie Rand, Fund Development Manager
[email protected]
519-680-2404 ext. 230
"I didn't realize how much I needed to speak with someone one-to-one last week. The counselling appointment was a great gift, a God-send for me. The high level of patience, care and kind-hearted, knowledgeable professionalism… I am exceptionally grateful."
— Colleen, Care Partner
"I feel like I am not alone anymore. I have found a new circle of friends."
— AlzSWP Client
"Thank you so much for taking such good care of these programs and those who need them… new life has been put into my mom!"
— Peggy, Care Partner
"I learned so much from my experiences at the Alzheimer Society. Many life lessons that I will carry with me forever."
— Taylor, AlzSWP Volunteer
"We have really enjoyed being a sponsor of the Walk for Alzheimer's and seeing the event grow into an important way for the Society to not only raise funds, but also raise awareness."
— Richard Hammond, Cornerstone Architecture – WFA Corporate Sponsor 2017
Quick Links to our available support programs and information: