The 2021 IG Wealth Management Walk For Alzheimer's is now over. Thanks to your support, the event raised:
TOP FUNDRAISING
TEAMS
Susan & Tony's Team
$15,405
Highview Residences London
$8,045
Weber Wobblers 2021
$7,140
TOP
INDIVIDUALS
Susan Isaacs
$6,129
Deb Weber
$5,065
Melanie Alward
$4,750

Thank you to our sponsors for their generous support!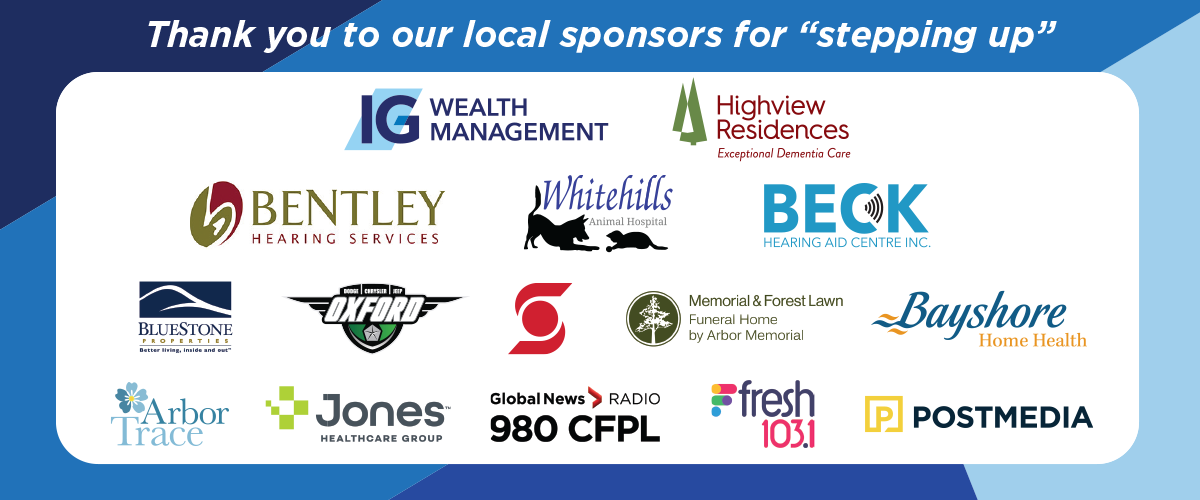 Window Signs
Let your neighbourhood know that you're walking for Alzheimer's! Print these signs off, colour them and hang them in your window to show your support.
Coming soon.