Three out of five people with dementia go missing at some point.
Half of those missing for more than 24 hours risk serious injury or death from exposure, hypothermia or drowning. Finding Your Way is a multicultural safety and awareness tool to help prevent your loved one with dementia from becoming another statistic.
The Finding Your Way site offers:
Information on living safely with dementia at home and in the community
Online Learning
Locating Technologies
Resources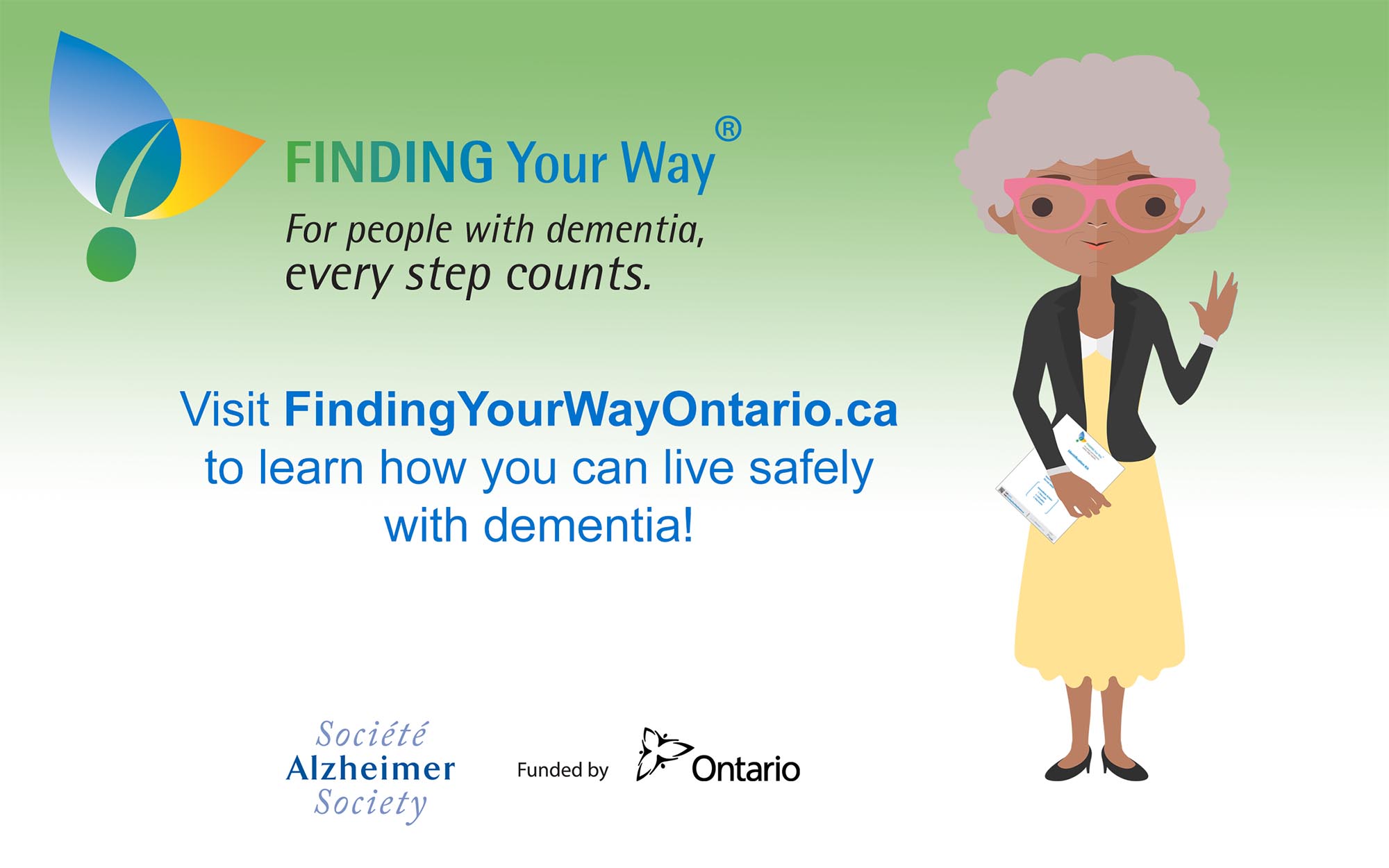 To learn more about wandering, dementia, and gain access valuable resources, visit Finding Your Way.
Download the Resource Guide:
PROGRAMS & SERVICES
For the Care Partner
Connect with Us:
Questions about our programs and services?
Quick Links to our available support programs and information: